If you're looking for a low-cost basin that looks just as good as the more expensive ceramic counterparts, a resin basin is a great choice. They are a hygienic option that is also easy to clean, meaning that you can spend more time enjoying your new vanity and less on maintenance.
There are many different materials available for your sink and each offers something unique to your bathroom decor. Some will suit your budget better than others, so you need to take a look at your space and what you want from the product before making a final decision.
Natural Stone: The best stone for a bathroom sink is natural stone. This material has a non-porous surface which means that it can withstand scratches and discolouration, as well as being resistant to acid and detergents, which is important for keeping your stone sink looking its best.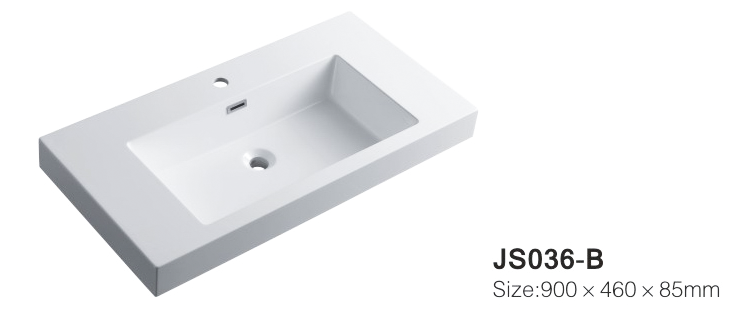 Copper: If you're on a tight budget, a copper sink is the way to go. They are not only very durable, but they also offer a great aesthetic and come in an array of designs to suit any bathroom.
Quartz: The quartz vs the ceramic sink debate is one that can be argued for hours. The quartz is a material that resembles natural stones and has a number of advantages over the ceramic, including strength, longevity and resilience.
There is a lot of research into the different materials for your bathroom sink, so pick wisely and you can rest assured that your new purchase will last for years to come.